If you found a pet and posted it on Petco Love Lost as a found pet, but you still have had no one claim this pet, you may want to remove this pet from the Petco Love Lost website. To remove pets from the Petco Love Lost website, login to your account first by clicking on the purple Log In button.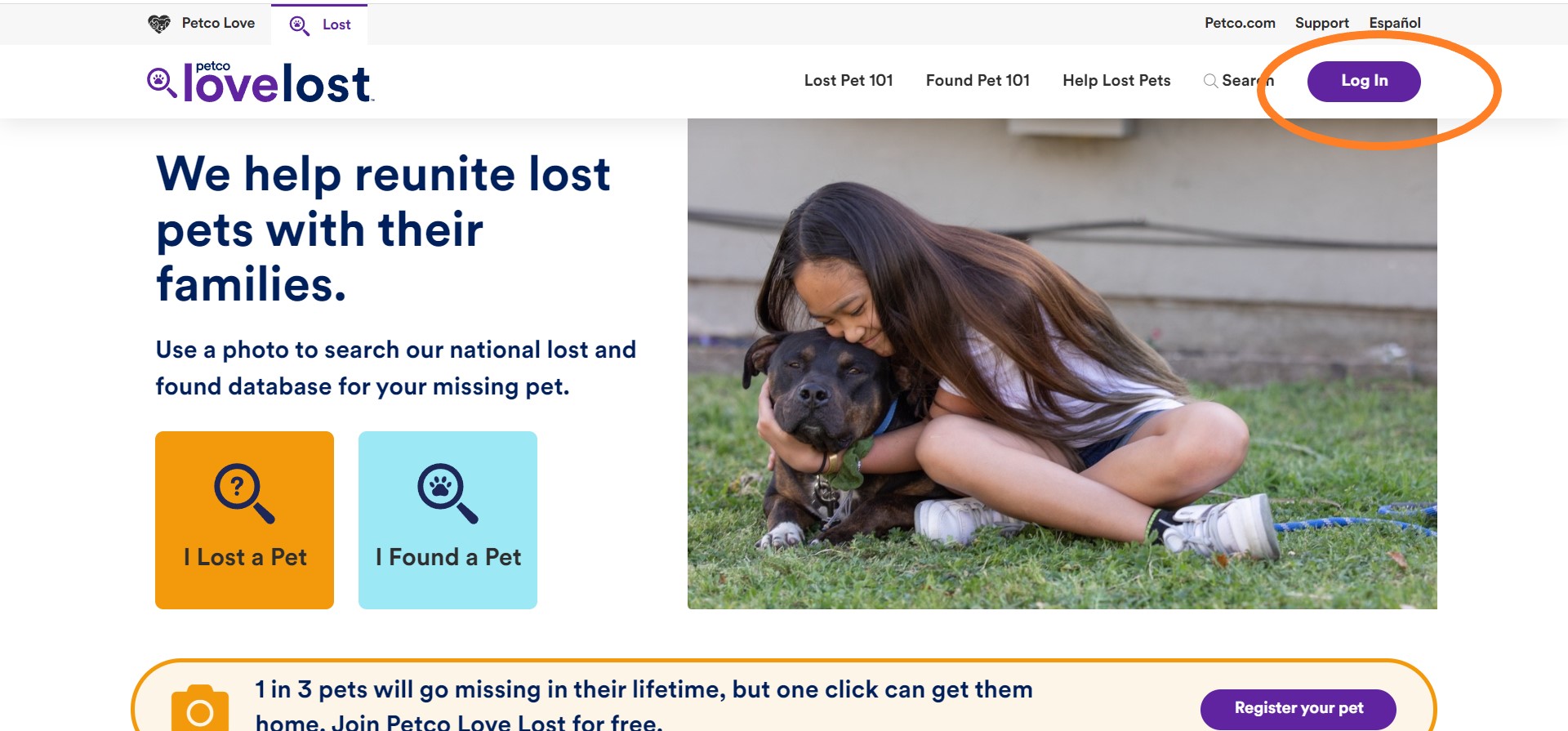 You will be brought to your dashboard. Scroll down to the Found Pets heading and navigate to the picture of the pet(s) that you would like to remove. Under their picture, click on the Options button. A small pop up will appear. Click on Remove Pet.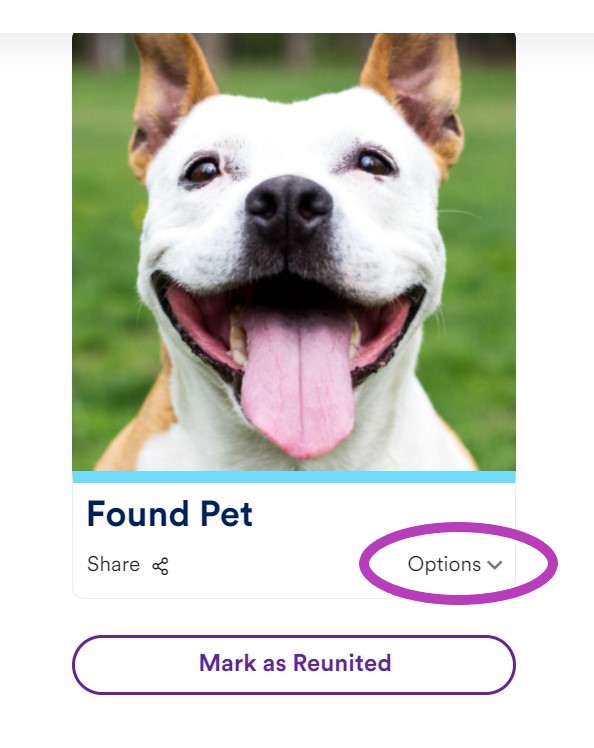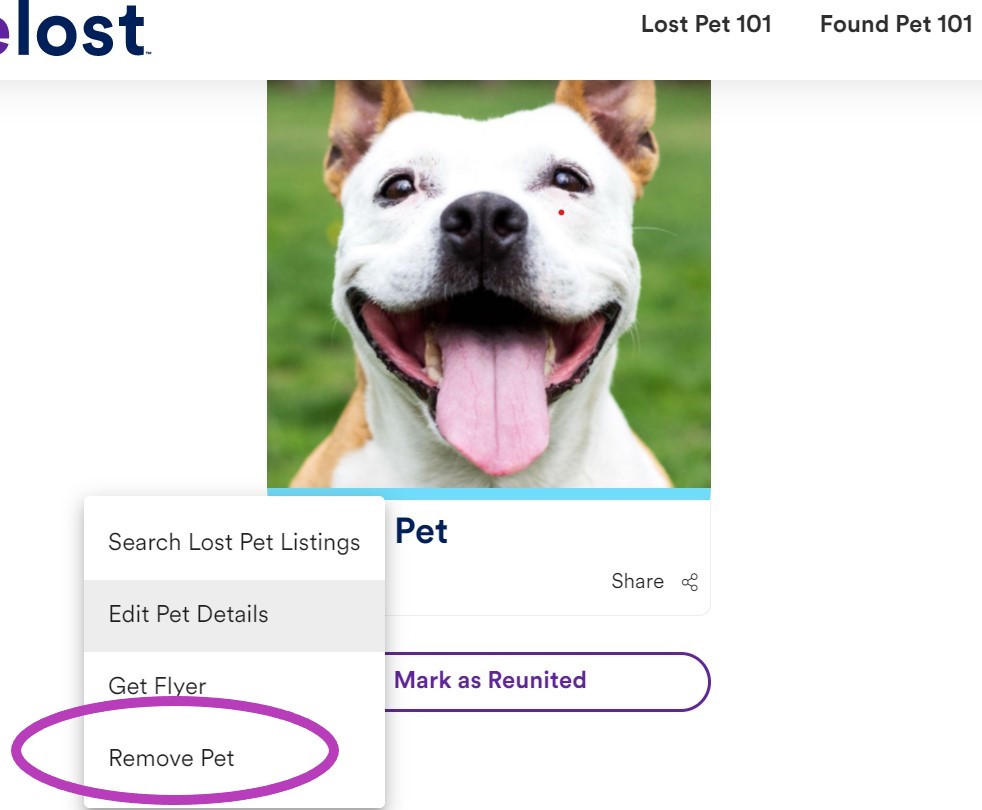 A pop-up window will appear that will ask for a reason why you are removing a pet from the found network. Enter the reason and any additional details in the message box. When you are done, click on the purple Remove button.

Mobile: Same as Desktop instructions.