Desktop:
Please first create a found report for the pet you found, by following the steps on how to add a found pet. Once you have added your found pet and created a found report you can easily run a search to see if there is a lost report in the database.
To do this, simply go to your dashboard and scroll down to the Found Pets heading. Locate the picture of the pet you just uploaded, and click the options button below the picture. A small pop will appear. Click on Search Lost Pet Listings.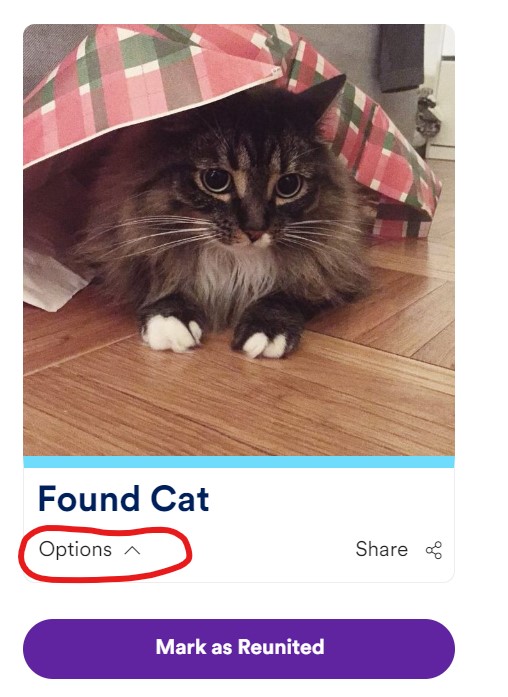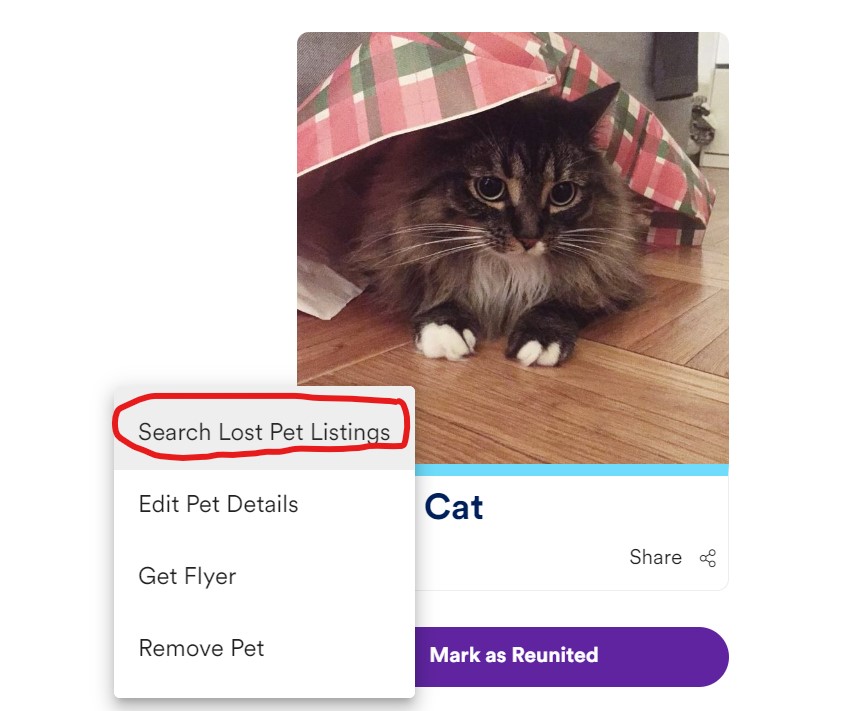 Immediately a search will be conducted and possible matches will appear for you to look through. You will be able to run a new search by logging into your account and following the same steps as often as needed.
Mobile:
Same as Desktop instructions.