Desktop:
If you have not already registered your pet into a Petco Love Lost account, please follow directors for How to add a Pet first.
Login to your account. Then click on the purple My Dashboard icon and scroll down to the My Pets heading. Go to the pet(s) that is currently lost and hit the Mark as lost icon under the pet's picture.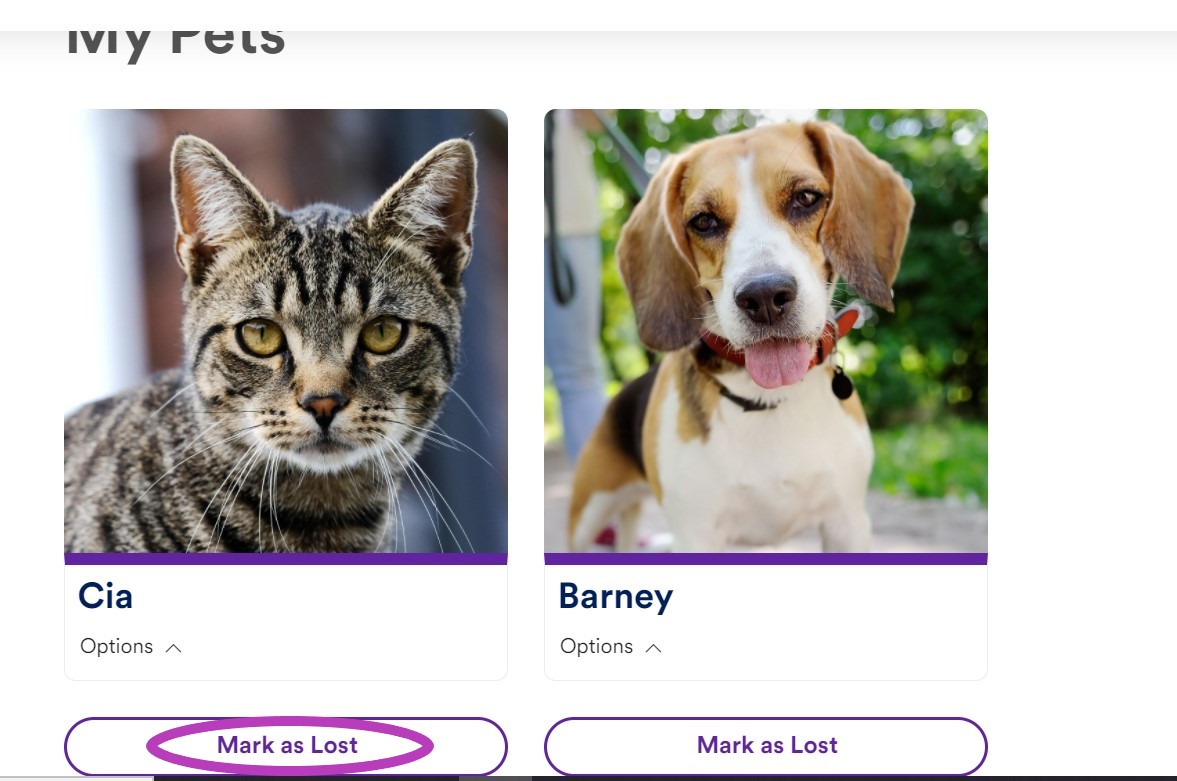 Doing this will prompt a pop up where you can update and enter all relevant information for your lost pet to create a lost report. Click the purple Mark as Lost icon once finished to save all info. You will then see your pet with a red Lost text on their picture, which signifies they are successfully uploaded into the Lost Database within Petco Love Lost.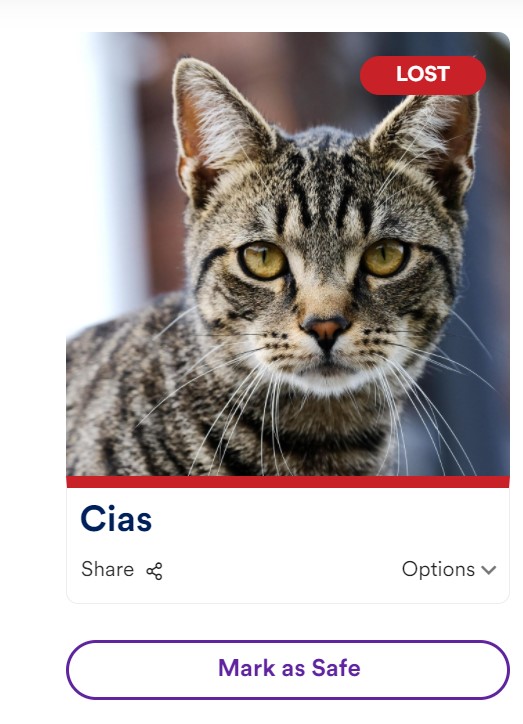 Mobile: Same instructions as Desktop.