Desktop:
After creating a found report on a pet, scroll back down to the Found Pets heading. Navigate to the picture of the pet that you would like to share. Under the picture, click on the Share icon and a small pop will appear. Select the the method you would like to receive and share the found report.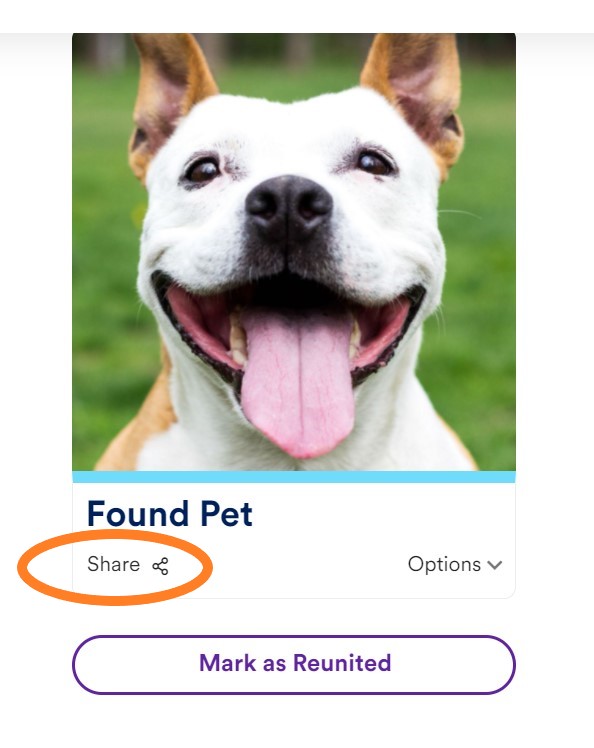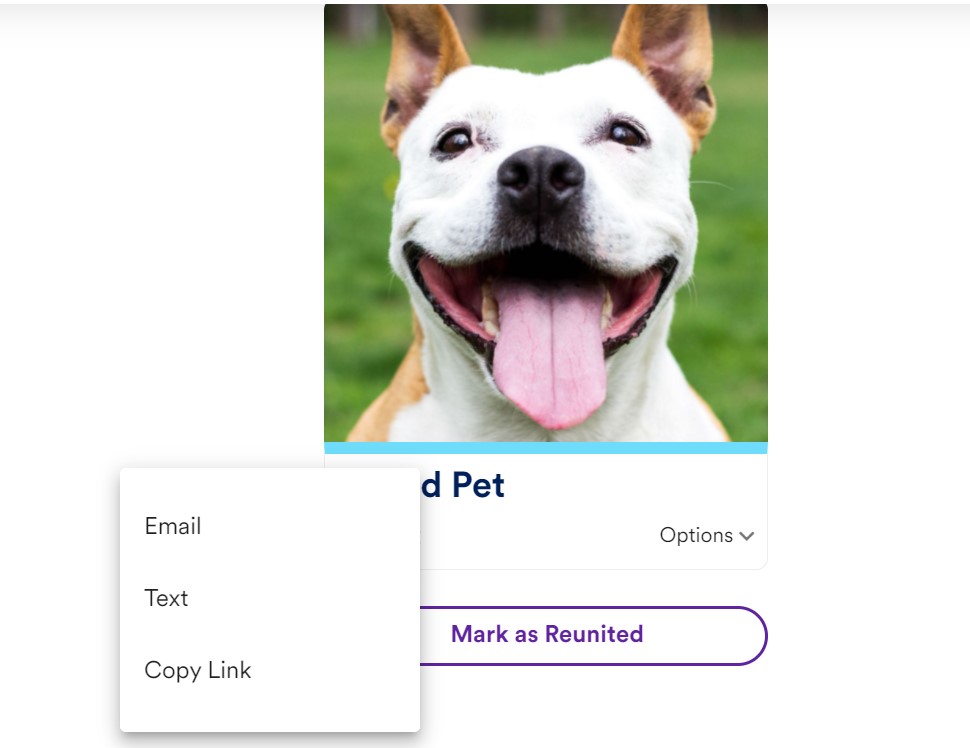 You can also choose to share your found report via social media outlets by clicking the Copy Link option. Paste the copied link to a new page and your found pet report report will be displayed. Scroll down to the bottom of the found report and you will see different outlets to share on social media. Select one or more of your choosing.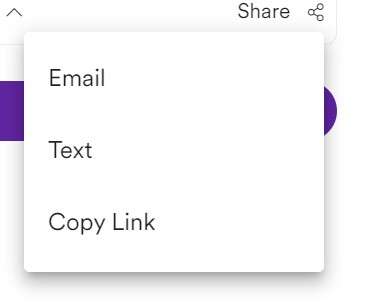 Mobile:
Same as Desktop, see above instructions.