Desktop:
Log in to your account. On the main My Dashboard page, navigate to the My Pets heading. Find the image of the pet that you would like to stop searching for. Click the large Mark As Safe icon located just below the picture and name of the pet. Doing this will prompt another pop up asking you to confirm that your pet is safe. Click on the purple Confirm Pet is Safe icon.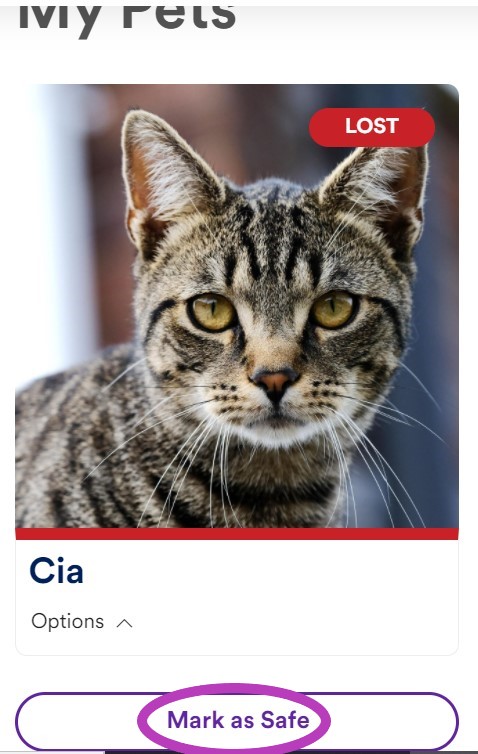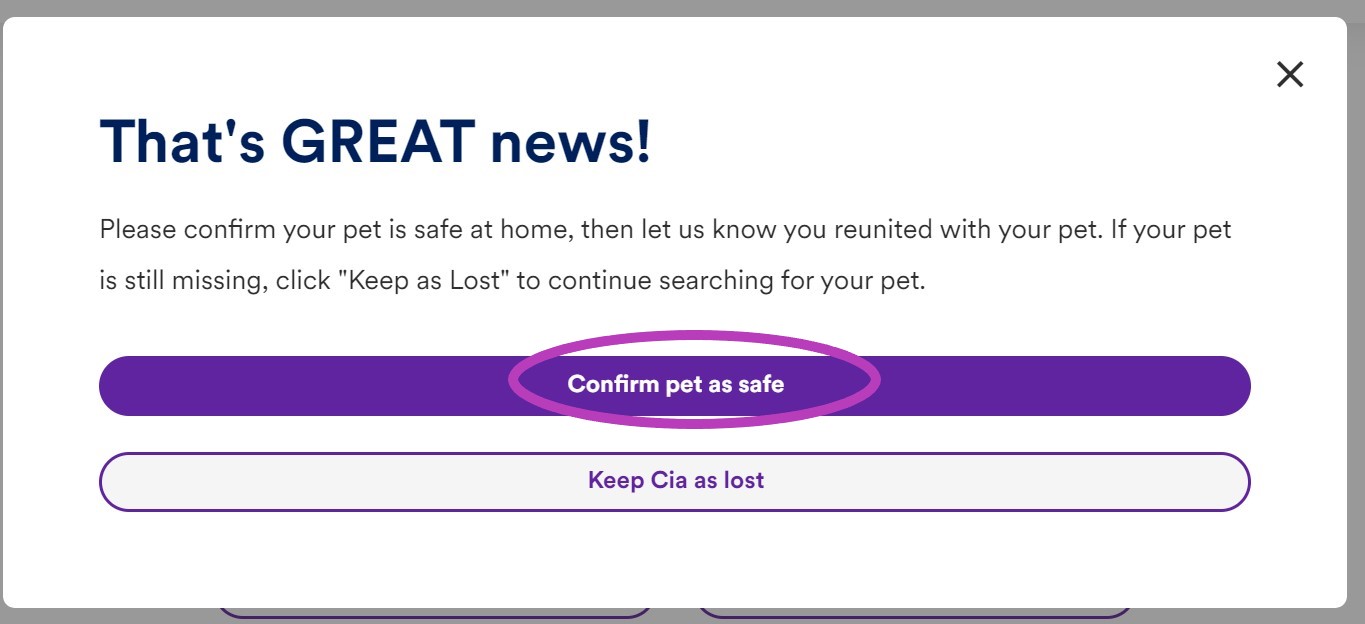 This will prompt a pop up that asks you to fill out some fields about your pet. Please complete them and scroll down to the bottom hit the purple Submit button. Doing so will stop the search of your lost pet and mark them safe again.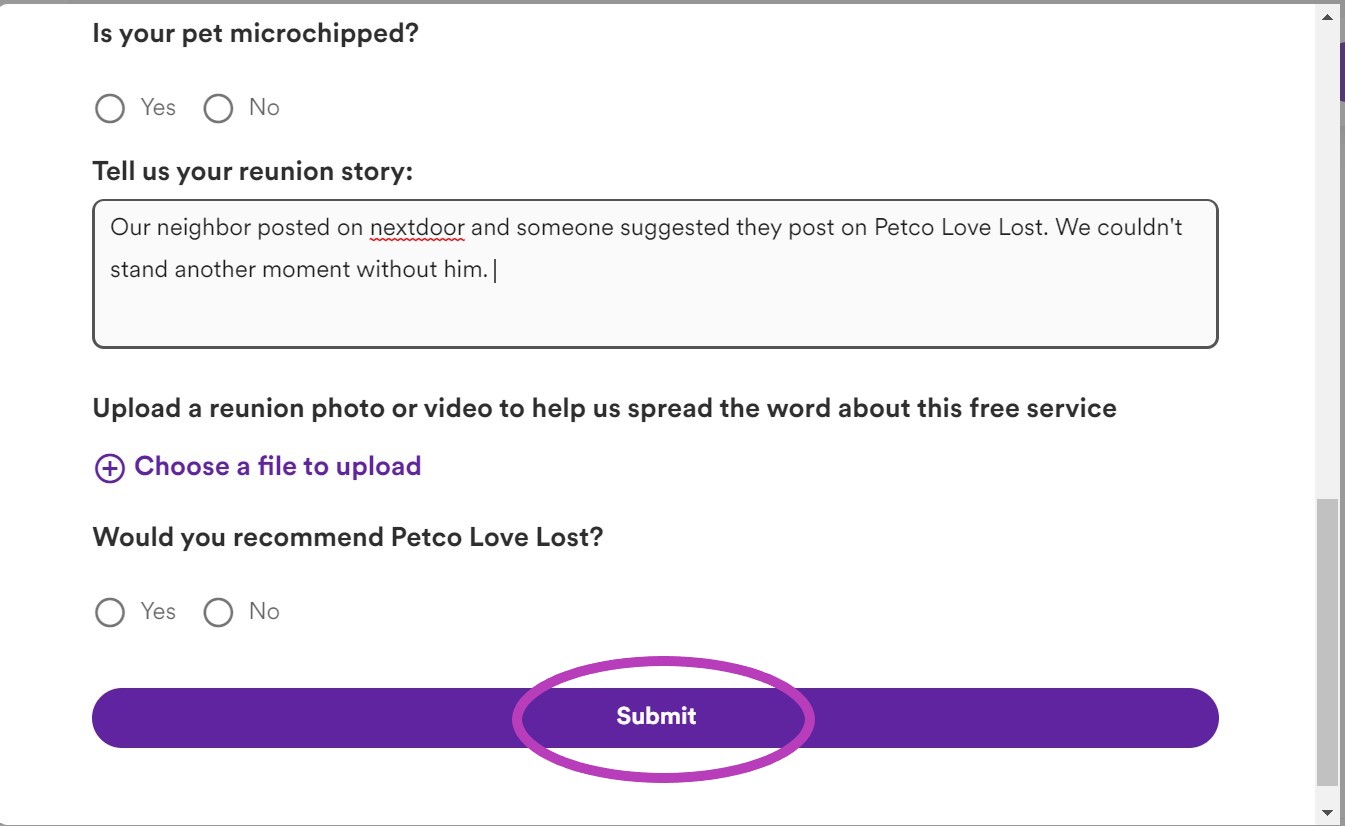 Mobile:
Same as Desktop version, see above instructions.