Desktop:
After updating your pet as lost and conducting a search of matches, click on the image of the listed pet you believe is a match. This will prompt a new pop up with all the information listed for that particular organization. At the top of the pop up, click the purple icon that says, This is My Pet, Get Listing.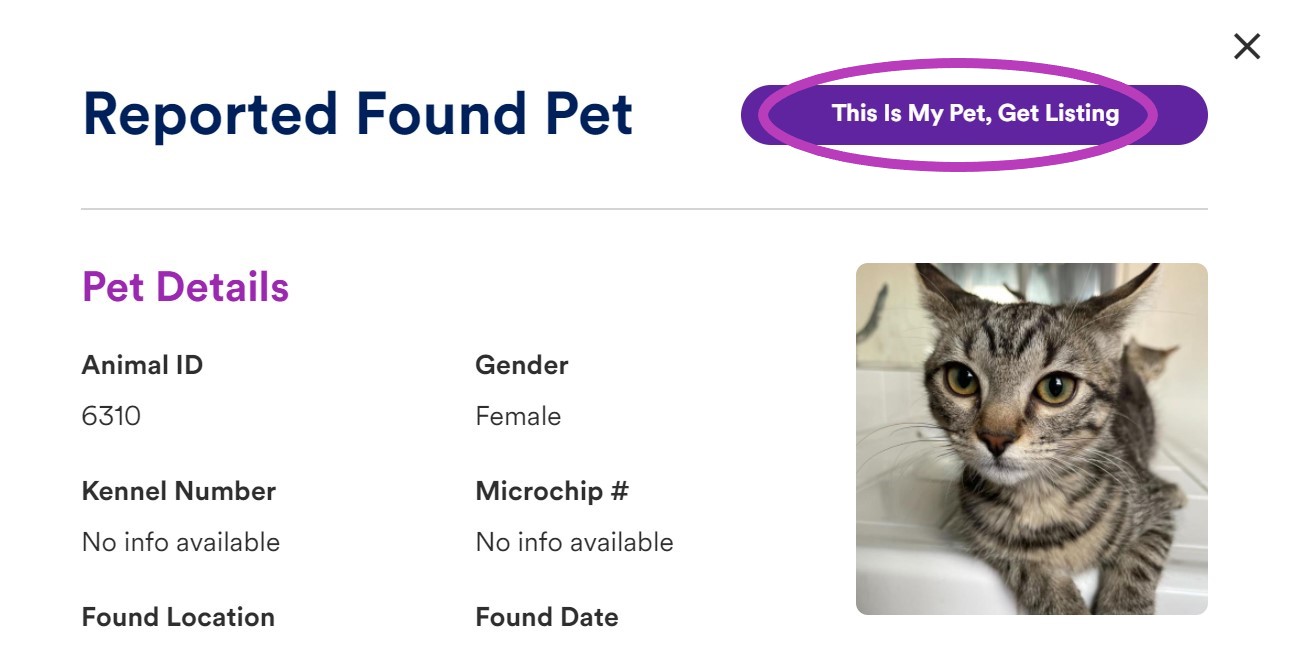 Another pop up will appear. All relevant contact information for the organization will be displayed, including reclaim instructions. Scroll all the way down and click on the purple Message Shelter button to send a message to the organization through Petco Love Lost. Clicking this will direct to your account message center to easily create a message to the selected organization.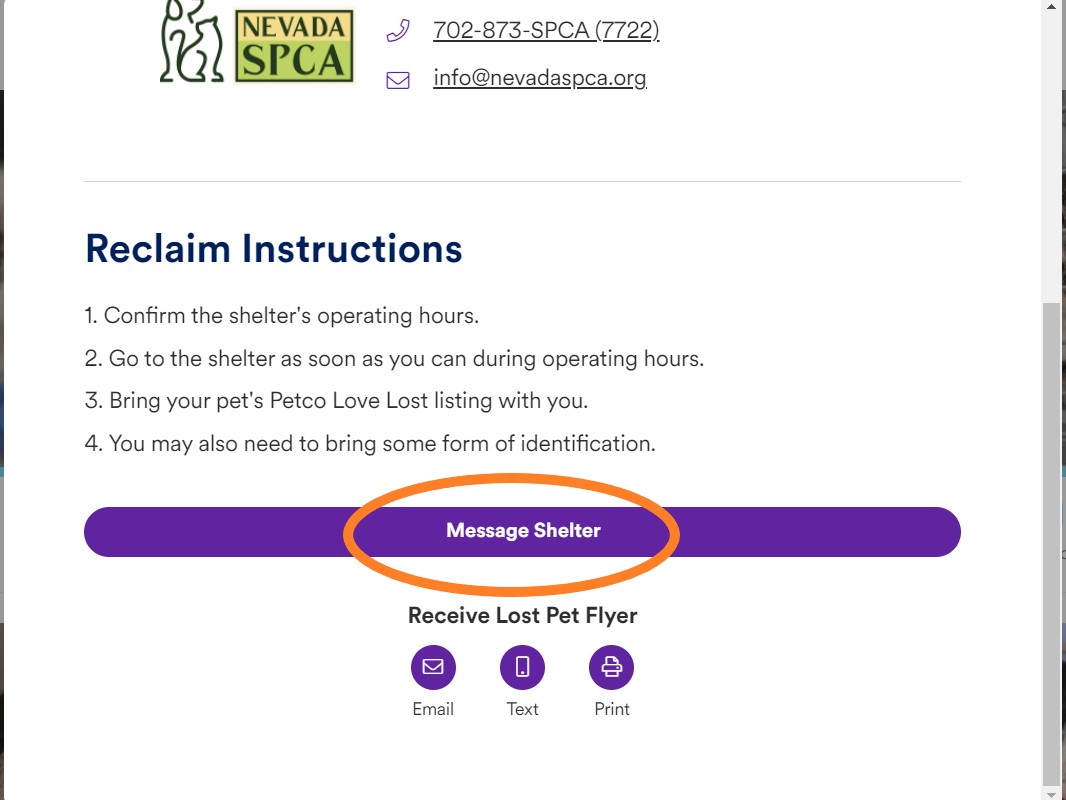 Mobile: Same instructions as Desktop.